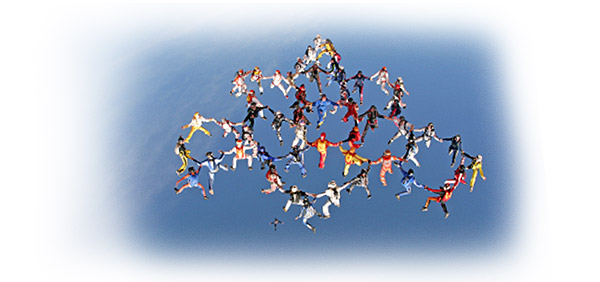 We help you build highly collaborative precision teams.
Taking an exceptional approach to executive search
At Management Search, we provide a comprehensive list of high-level services that differentiate us from other recruiters and executive search firms. Here are brief explanations of several of our offerings.
---
Professional Executive Search
We place people in full-time, permanent executive level positions. The Management Search team provides strategic hires of senior leadership and management teams in operational and technical roles.
---
Subject Matter Experts
Management Search performs stringent review processes in order to provide talent with specialized, critical hands-on expertise in a diverse selection of industries.
---
M&A Partnerships
Management Search represents the desires of select client organizations to acquire strategic fit businesses or to be acquired by organizations which may enhance operations and profits. We partner with seasoned senior industry specialist executives in M&A Deal Structure, Law, CPA – Deal Accounting and Roll Up Operations, so we are positioned to target, find, secure, structure and perform necessary deal legal and accounting due diligence for highly profitable, professionally completed transactions.
Our broad network enables us to quickly identify, reach and activate professionals who are uniquely positioned to connect to your target M&A partners, allowing us to gather valuable intel about partnership opportunities and purchase potential.
---
Contract Project Talent
We provide outsourced talent on a project basis. Leadership and subject matter experts are available throughout the spectrum of industries we represent. These are uniquely skilled people needed by our clients who don't want to hire full time permanent hires – but are willing to engage consultants on projects.
---
Technology Partners
Management Search is a valued business partner making strategic introductions between best of class industry-specific technology and software organizations and client companies seeking to increase bottom line results by investing in vitally needed technologies which generate revenue, not cost.
---
Market Intelligence
In addition to placement and strategic capabilities, Management Search can deliver client-driven Competitive Business Intelligence on a wide range of critical topics including products, compensation, sales strategies, technology, customer retention strategies, marketing strategies and anything else the customer wants to know about.
---
Advisory and Board Placement
Often, organizations find it expedient to assemble subject matter experts on a formal Advisory Board to offer strategic input on topics including Business Development, Technology, Analytics, Marketing and other topic related projects. Management Search delivers such expert talent with the skills and the flexibility to serve on these boards in addition to providing candidates for Board of Director Positions.
---
Select Candidate Representation
Much like agent representation, we can develop marketing strategies for select candidates. We'll compile a short list of target companies with the candidate, then position and coach them with the ultimate goal of placement in an organization that is the perfect fit for both.
Management Search offers select candidates a variety of personalized services, drawing from an array of technology tools and data bases to identify and approach target employers on behalf of these candidates. Where traditional job hunts falter we kick in with deep research, personalized marketing, senior level introductions and strategic coaching throughout the interview cycle. This always makes a difference. Often this makes all the difference.
Our unique approach to a target market even reaches levels of engagement and reconnaissance, utilizing our vast network to assess need, identify opportunities and optimize placement for the right candidate.
---
Get in touch now to discuss any of our services.