VALUE TO CLIENTS
Recruiting leaders, building partnerships
At Management Search, we specialize in helping senior leadership identify, assess and make strategic hires in key positions. That is our core mission.
Yet we are also much more than a top talent resource. We also make connections, by facilitating business partnerships, alliances, vendors with clients, target companies and much more. Above all, we can help you find targeted, strategic deal partners across industries.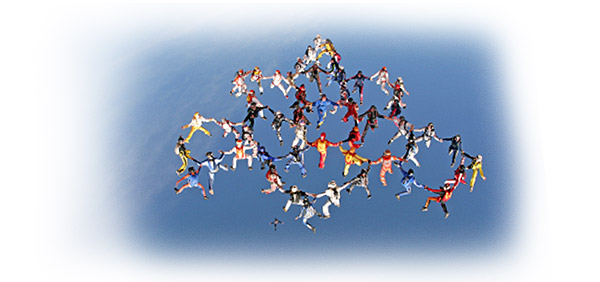 Specialists in search and sourcing
Management Search is a different kind of executive recruiter and deal sourcer — with a wide network of game-changing leadership specialists in select industries, all ready to hit the ground running to support your business. Our firm provides immediate access to a large and very experienced network of top business professionals that join you quickly and who you can put to work right away increasing the chances for success for you and your shareholders. We are so confident our search capabilities will make a difference in your bottom line results that we offer a 100% guarantee.
Your "secret weapon" in today's talent war
We are uniquely positioned to offer our proven research and talent search capabilities in support of your goals and the shareholders you represent. Our fees are tailored to the assignment at hand, are extremely competitive and our work comes with a guarantee. Clients often refer to us as their "secret weapon" in the talent wars. Because we reduce risk in the pre and post-acquisition environment, we add immediate and measurable value to private equity and venture firms.
Partner for success
There is a very limited pool of talented people to draw from for key hires and you cannot afford to make a mistake! Whether for new or replacement positions, permanent or consulting, our process provides extraordinary results in the time frames you require. Services we offer serve confidential replacements, quiet ramp up for new initiatives, strategy assistance for emerging opportunities, finding strategic alliances and joint venture sources, and overall best hires that match the strategic goals of the business. We also provide quiet, "under the radar" market intelligence gathering projects.  Our solution is timely, effective and on target to the needs you define!
Learn more about Management Search here.
---
Major Skills and Specialization
 We provide the talent to build the organization with you that fits your strategic direction and investment mandate!
C Suite, CEO, CFO, COO, CMO

Insurance – Actuarial, Analytics & Modeling, Underwriting, Products

Construction – Project Executive, Project Managers, Superintendent, Estimator

Chemists – Chemical Engineers

Engineers – Products, Process, Plant Management, Plastics

Sales & Marketing Leadership
---
Talent is an investment.

Working closely with you, we develop a plan which attracts impact players and maximizes skill & abilities. We work diligently to understand and realize our candidates' career goals, match their value with each assignment and create a value proposition to the benefits of all. We articulate your firm's needs and make certain we nurture each relationship, overcome impediments and make things happen to establish and maintain short and long-term successful careers & business relationships.
Let us provide the talent that fits your strategic direction and investment mandate. Email us today at ManagementSearchTalent@gmail.com.